"My mom started collecting beanie babies about four years after she died."
Dept. Trudy Wiegel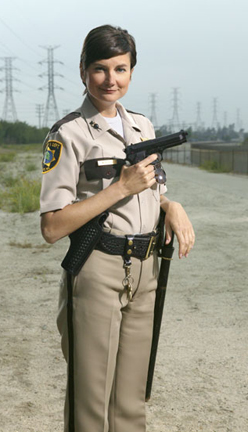 AKA:
---
Portrayed by:Kerri Kenney
---
First seen:Pilot
---
Episode Count:70
Early Life
Edit
Sheriff's Dept.
Edit
Love Life
Edit
Hobbies and Interests
Edit
Wiegel enjoys crafts, collecting baby clothes, and is infatuated with Lt. Dangle. Her favorite picnic spot is that of her mother's grave, where she plays with and supposedly speaks to her late mother.
Ad blocker interference detected!
Wikia is a free-to-use site that makes money from advertising. We have a modified experience for viewers using ad blockers

Wikia is not accessible if you've made further modifications. Remove the custom ad blocker rule(s) and the page will load as expected.